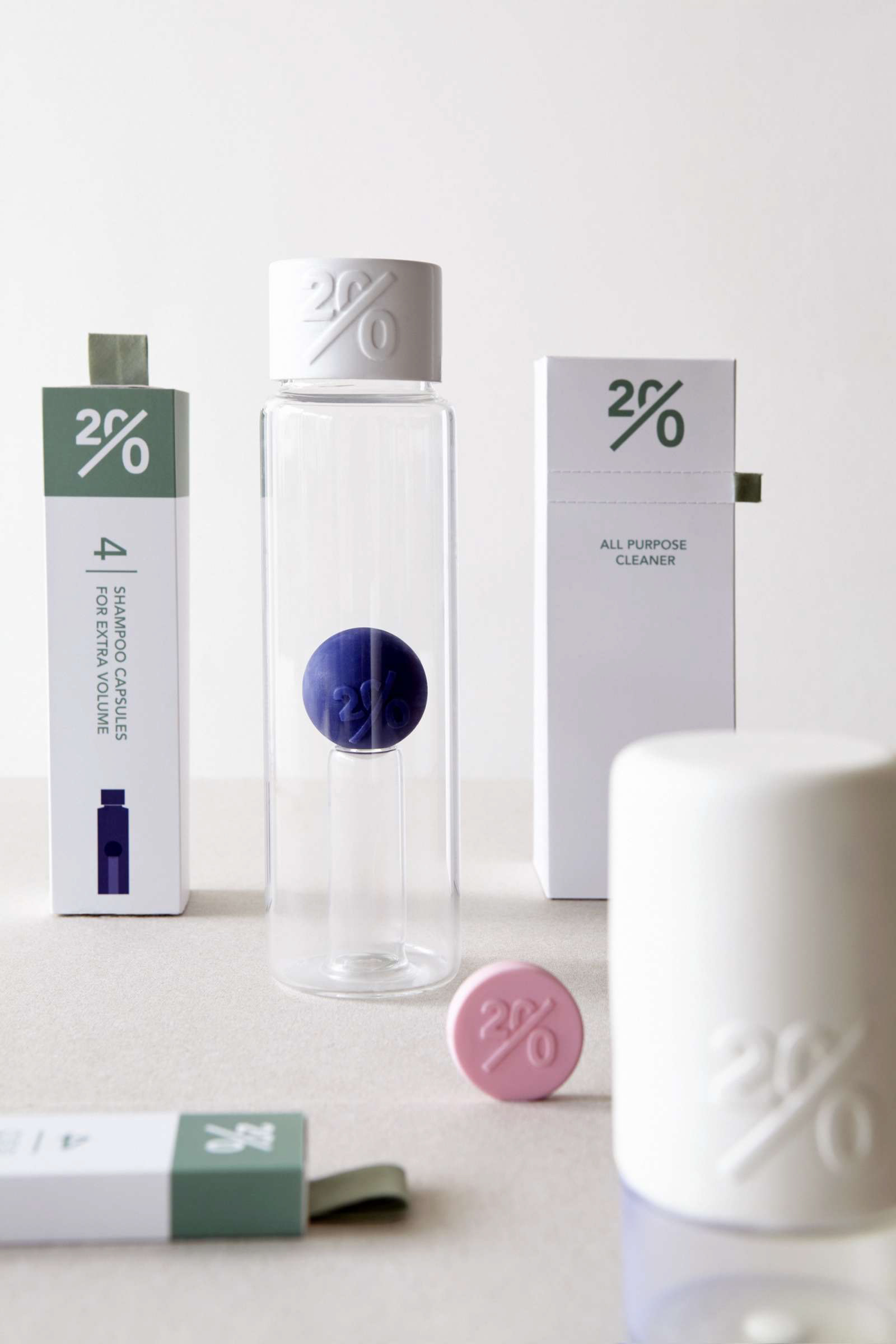 From creams to cleaning

agents, most of our household products contain more than 80% water. What if that water is left out and added later? It would save a lot of unnecessary transport, CO2 emissions and packaging.
This is Twenty – a brand that sets an example for the industry. Because being more sustainable doesn't have to be difficult. Here, a cleaning detergent, dish soap and shampoo are concentrated into a powder, bar and liquid capsule. Once home, it's just a matter of turning on the tap and giving it all a good mix.
Twenty started as my graduation project but has developed into a start-up soon after my graduation. 
At the moment we're developing the first shampoo capsule and bottle. If you would like to have more information

regarding

Twenty and it's current status, please reach out to me by email. Or visit Twenty's own website: www.twentyproducts.com